Blended Malt #2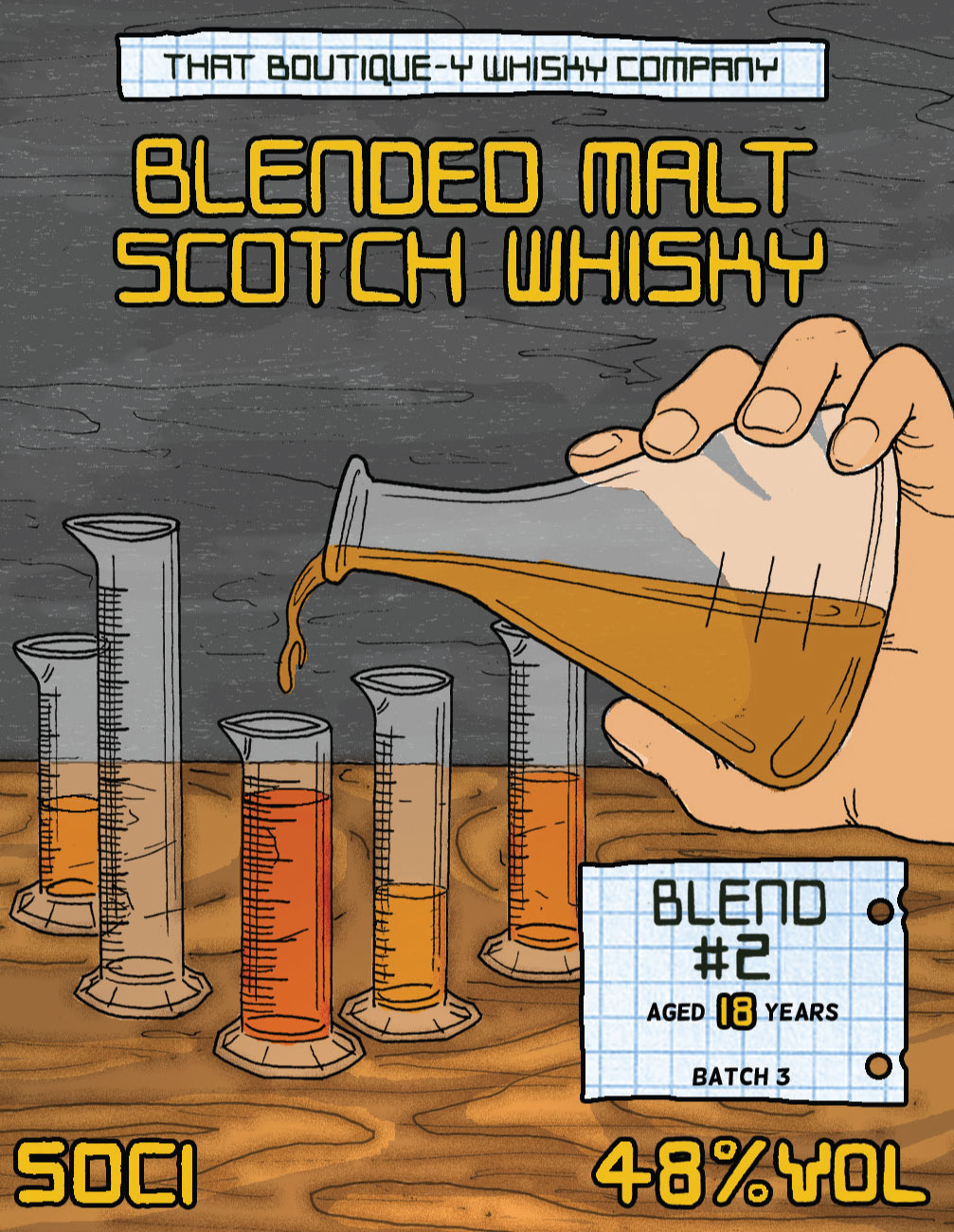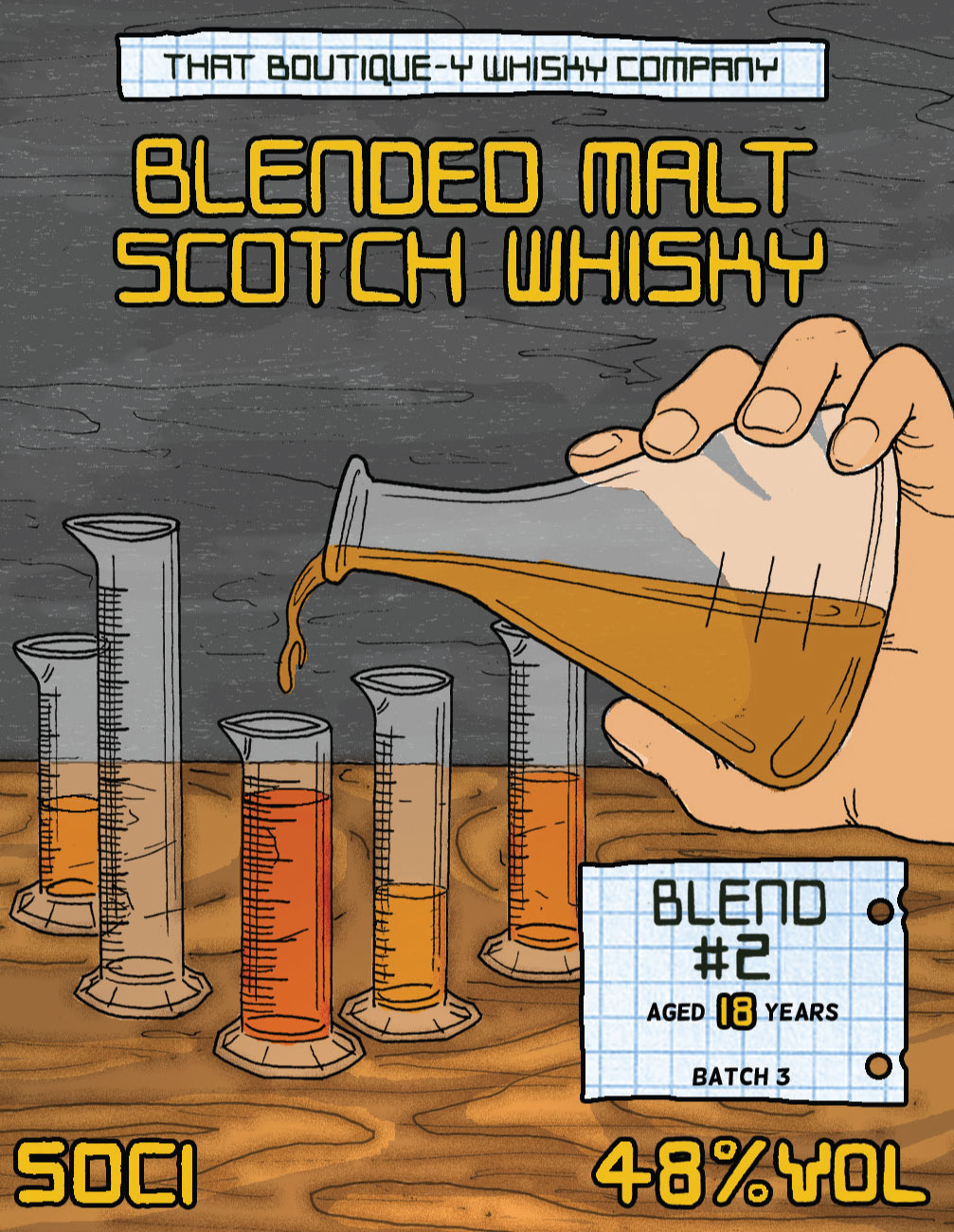 Blended Malt #2
Style: Blended Malt Whisky
Latest Batch: 3
Released: July 2016
Latest Batch Age: 18 Years Old
Latest Batch Size: 30
ABV: 48.0%
RRP: £49.95
While our first Blended Malt was a spooned whisky, our Blended Malt #2 is delicious combination of tasty single malts resulting in a tasty end result. The label might not look like it's very complicated, but if you're not impressed by a wide variety of tall form beakers, conical flasks, volumetric cylinders and test tubes, well… Let's just say you shouldn't visit our headquarters.
Tasting notes:
Nose: Nutty chocolate and spicy cardamom, with a little bit of vegetal oak along the way.
Palate: Chocolate-covered raisins and hearty malt at first, before giving way to baking spices and golden syrup.
Finish: A fruit-forward finish. Light peppery spice lasts.